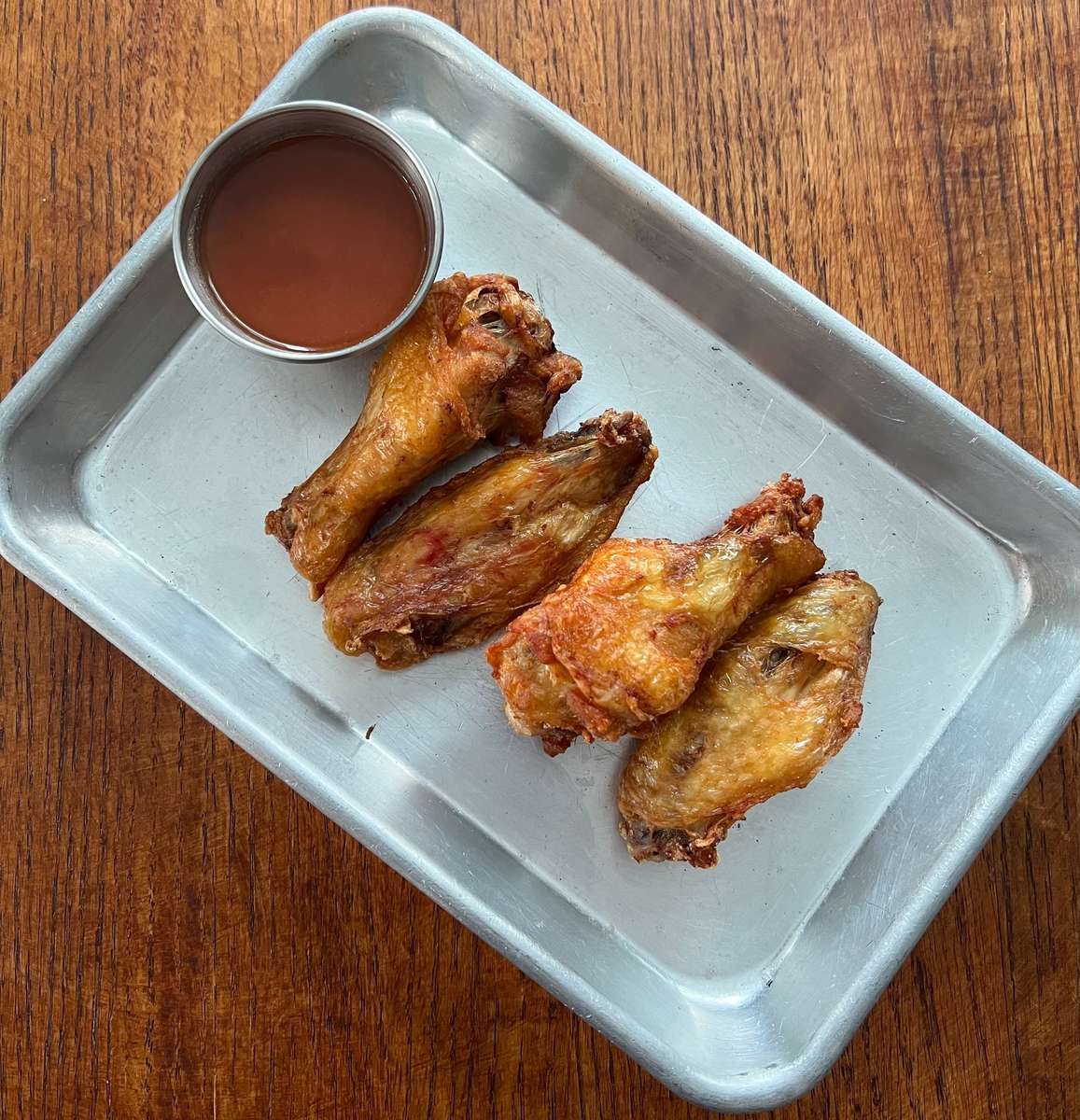 FAQ
FREQUENTLY ASKED QUESTIONS
What style of BBQ are you making?
Gypsy style. We smoke our meats over local woods according to what tastes right. We don't want to be tied down to one style or flavor profile when there are so many delicious possibilities.
"Everybody Eats" - What's that all about?
Just that - We donate to our neighbors who need them through our partnership with The Morris County Interfaith Food Pantry. We've donated thousands of meals to date and we're always looking for more ways to share.
For pickup and delivery, we require a 48-hour cancellation notice.
For pick-up and delivery booking 3-5 days before your next event is appreciated, but the more notice we have - the better.
We are happy to take any changes during office hours with at least a 24-hour notice.
What kind of parties do you cater?
Fun ones! We'll cook for your family or for your entire town. We'll deliver food to you or we'll bring our smokers over to your place - or your festival, block party, shindig, hoedown, whatever! Any size party by any name - we can do it.
When is a butt not a butt?
Surprise! Pork butt doesn't come from a pig's butt! The butt is the upper shoulder of the hog. It's a big muscle with plenty of connective tissue and fat that breaks down when cooked slow and low (That is the tempo!!). The meat bastes while it cooks to create a sweet, succulent, moist interior that's the perfect complement to the smoky bark on the outside. Who's getting hungry?
Why is your sauce so awesome?
Hey, thanks for the compliment!! We blister peppers with other great tasting vegetables, premium spices and a little bit of sweet stuff and puree it. That's it! We don't stretch our sauce with cheap fillers or watery nonsense.
Should I trust a skinny pitmaster?
Nope. Daddy Matty is committed to sacrificing his pursuit of abs in the name of recipe development and flavor. You're welcome!
Delicious, that's what it is. Brisket is a cut of beef that comes from the breast of cattle (generally, a steer. Cows are girls, they give us milk - and calves - thanks, cows!). Brisket becomes tender only after long, slow cooking - we cook ours at least 12 hours. There is a flat, lean side and a point, or fatty side. Live a little - go for at least some of the fatty side; it's smoky, moist and juicy.
New Mexico Green Chili? Huh??
It's an awesome pork based stew made with a ton of roasted Hatch green chile peppers. It's spicy, for sure, but a great, addictive spicy (if you're into that type of thing).
Do you offer anything that's gluten free or vegetarian? Nut free?
We offer a variety of gluten free and vegetarian options. Check out the "GF" and "V" labels on our menu items for more information!
- We can make a gluten free version of our Mexico Pork Green Chili for catering upon request, hurray!
- Our Mac & cheese, pickled veg and watermelon salad are vegetarian.
- We will make anything you'd like us to try. Just ask!
- Daddy Matty is allergic to tree nuts, therefore, since he can't test it, you can't taste it. We don't currently offer anything made with peanuts.